At Capacity
Stonewall Raleigh Kickball - Fall 2017 Kickball · Co-Ed Novice
Sold Out
MonTueWedThuFriSatSun 12:30pm to 3:50pm
Team Fees

Regular

35.0

per player + 8.5% Processing Fee
Free Agent Fees

Regular

35.0

+ 8.5% Processing Fee
Registration for the FALL 2017 season OPENS AUGUST 20th!
(Registration Link at the Top of This Page)
Everyone is welcome to attend our Games, Post Game Festivities, Special Events, and Fundraisers!! To receive league correspondence about this season's events and information about our next season!

General Information:

Cost, $32.52 (includes payment processing fee of $2.52), includes team t-shirt (uniform).
Four Divisions of 6 teams for a total of 24 teams. Teams may have as many players on their team as they want, but no free agents will be added to teams who already have 18 players without permission from that teams captain. Each team will play one game every Sunday against another team in their division.
Games will be played at Halifax Park starting at 1:00PM, last game ending at 3:50PM.
Dates:

August - 2017


August 20 - Registration Opens
August 27 - Free Agent Social


September - 2017
September 01 - Registration Closes
September 17 - Captain's Meeting/T-Shirt Pick Up Party
September 24 - Game Day 1

October - 2017
October 01 - Game Day 2
October 08 - Game Day 3
October 15 - Game Day 4
Saturday October 21 - AAS-C AIDS Walk & 5K Run/Drag Ball Game
October 22 - Game Day 5
October 29 - Game Day 6

November - 2017


November 05 - Game Day 7
Saturday November 11 - Rain Make Up Day (If Needed)
November 12 - Playoffs Day 1
Saturday November 18 - NC All Stars Tournament (Kickball & Volleyball)
November 19 - Playoffs Day 2


December - 2017


December 03 - Rain Make Up Day (If Needed)
December 10 - Rain Make Up Day (If Needed)

League Sponsor: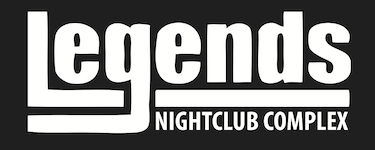 Division Sponsors: