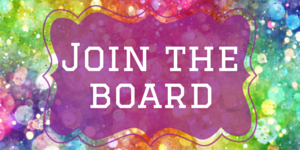 NOW ACCEPTING APPLICATIONS FOR 
COMMUNITY OUTREACH DIRECTOR!
Looking for a way to volunteer & serve your community? Wanting to be more involved in Stonewall Raleigh?  We have the perfect suggestion for that! How about becoming our new Community Outreach Director!!!  We are now accepting applications for this Executive Board position.
Application Deadline is Monday, July 15th
If you would like to apply for this position, please submit your name as well as a short paragraph describing your experience and qualifications and why you think you would be a good fit for the sport to raleigh@stonewallsports.org
Community Outreach Director Requirements
 
The Community Outreach Director shall seek media opportunities to promote the Corporation, its members, and its special events.

The Community Outreach Director shall be available as a resource to assist each Sports Officer in the performance of his or her communication functions.

The Community Outreach Director is responsible for planning and/or coordinating service events and projects for the Corporation. 

The Community Outreach Director shall manage the Corporation's communications with other philanthropic organizations